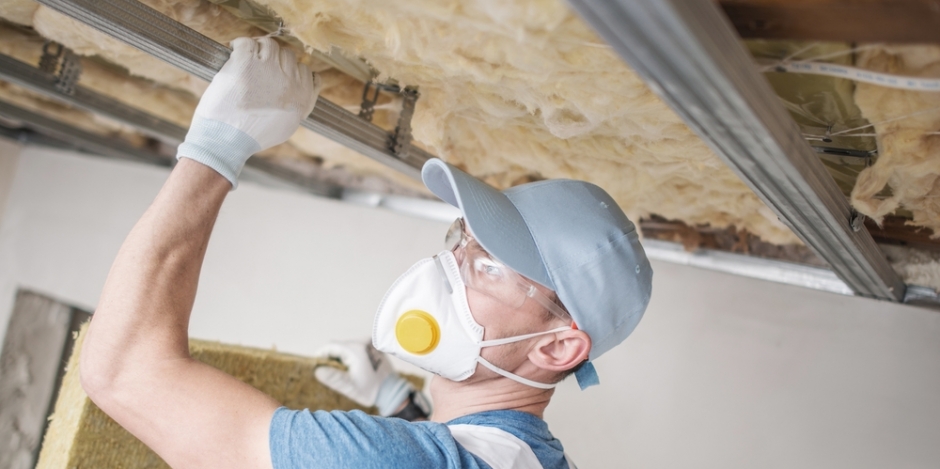 Does your home need new attic insulation?
Upgrade your home with Standard Insulating.
While many homeowners in Charlotte and the Metrolina area experience the effects of poor insulation, it can often be difficult to trace home issues back to problems with a house's energy efficiency. Did you know that upgrading your attic insulation can reduce your energy costs and improve indoor comfort? Let's take a look at how to tell when your insulation has stopped working.
How Long Does Attic Insulation Last?
Under ideal circumstances, home insulation can last up to 100 years. However, normal home conditions are rarely ideal, and there are many regularly occurring issues that happen over the course of home ownership and can negatively affect your insulation.
How Do I Know My Attic Insulation Should Be Replaced?
"Do I need to replace my insulation?" "How much insulation do I need in my attic?" If you're asking yourself these questions, keep reading to learn five common signs your attic insulation should be replaced.
1. Indoor Drafts and Temperature Swings
Does the temperature on the second floor of your house swing dramatically? Can you feel drafts in upstairs areas or rooms? Do you find yourself asking, "Why won't my home ever stay warm?" in the winter? Fluctuating temperature is one of the most obvious signs that your attic insulation is not performing correctly and needs to be upgraded. 
2. Water Damage
Insulation, particularly fiberglass insulation, slows down heat transfer by forcing heat into small air pockets where it's unable to conduct as quickly. Two things that can most diminish fiberglass insulation's effectiveness are compression—insulation that's squished or packed too tightly—and moisture.
If you have water damage in your ceiling or a leak, that's a good sign that your insulation has been compromised and will need to be replaced.
3. Rising Energy Bills
The attic is one of the most common areas where energy loss occurs in a house. When energy is produced by your HVAC system but escapes your home's thermal boundaries, your heating and cooling will be forced to run longer to compensate for the loss, and your energy bills will rise as a result.
If you've noticed that your heating and cooling costs have risen dramatically compared to the previous year, without much change in comfort, it could be a good indication that your insulation needs to be double-checked, and the attic should be the first place to look.
4. Pest and Animal Infestation or Dirty Insulation
Unlike other areas where your home is insulated, one of the advantages of attic insulation is that many attics are unfinished spaces, making it easier to visually inspect your attic floor or rafter insulation.
Dirty insulation can be a telltale sign that you have a pest infestation. What does bad insulation look like? Squirrels, mice, rats, and more can all make their way into your home and wreak havoc on your insulation, eating it, tearing it apart, and using it for nesting. If your insulation looks ripped or you see animal feces, that's a good sign it has gone bad and is not protecting your home as well as it could.
5. Bad Odors and Allergy Symptoms
If there are bad smells coming from your attic, it could be a sign of rodents or pests (see #4) or that mold is growing, which usually means you have moisture and wet insulation issues (see #2).
Mold growth in your home can lead to allergy symptoms and indoor air quality problems. In addition, if there are gaps or cracks in your attic letting outside air in, your insulation will be weakened by the air movement and you could be bringing pollutants and allergens into your living spaces as well. If this is the case, air sealing, as well as upgraded insulation, is the recommended course of action.
Call Standard Insulating to Upgrade Your Home
For homeowners from Rock Hill to Mooresville asking "Do I need new insulation?" or "Should I replace old insulation?", reach out to the insulation experts at Standard Insulating Company. We can handle every aspect of your insulation project, from insulation removal to new installation in attics, walls, and more.
We pride ourselves on providing real solutions for homeowners and leaving them satisfied with our work. Check out our testimonials page for feedback from just a few of the customers we've helped over the years.
Don't keep asking yourself, "Why won't my home ever stay cool?" in the summer. Call (704) 333-5151 or

contact us

today for attic insulation solutions.