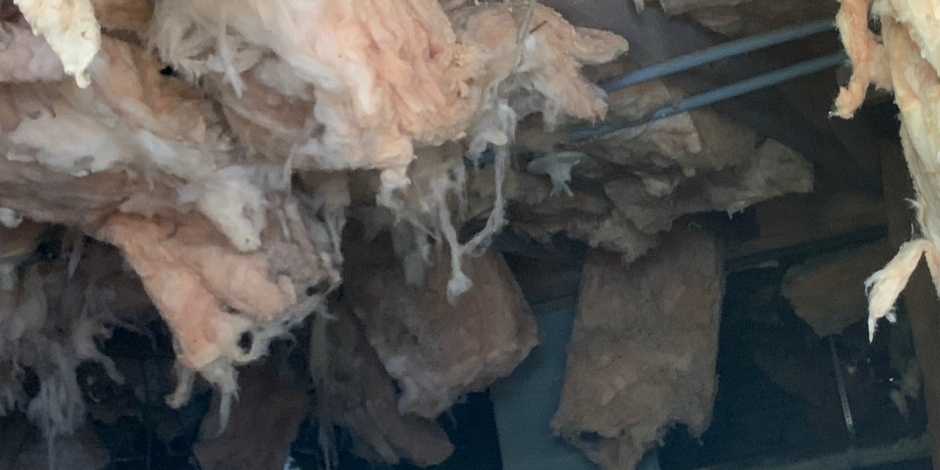 Insulation today is far superior to the insulation that was used only 10-15 years ago. When you have old, inadequate insulation in your home or other structure removed and replaced with the proper amount of modern insulation, you WILL see a noticeable reduction in your heating and cooling costs. So, if it is outdated, contaminated by rodents or covered with debris and dirt, we have the solution to get rid of your old insulation before installing our state-of-the-art solutions.
Whether you have blown-in or batt insulation, our technicians have developed safe, effective procedures for removing soiled insulation from attics, crawl spaces and walls. We ensure that none of the dust, debris or animal feces makes its way into your house. Your insulation will be removed with the highest level of quality and service.
How is Insulation Removed?
The removal process depends on the type of insulation. For blown-in insulation, we use a high-powered vacuum. For batt insulation, the process is simpler and completed by hand. Either way, we will entirely remove debris and contaminants.
Why Have Insulation Removed?
There are 3 main reasons to have insulation removed from an attic or crawl space:
Over insulation
Damaged/contaminated insulation
Upgrading insulation
When rodents, water or even time take a toll on your crawl or attic space, the result is usually some sort of damage. After elimination of rodent or animal infestation, you will need insulation removal. Sometimes home improvement warrants removing and replacing insulation. Other times it is something as simple as old blown insulation trickling out of cracks around light fixtures and attic doors. Regardless of the source, we have the solution.
If your home is more than 10 years old, it is most likely under insulated or in need of new insulation. Let our team of experts help take your home or other building to a new level of comfort and efficiency.