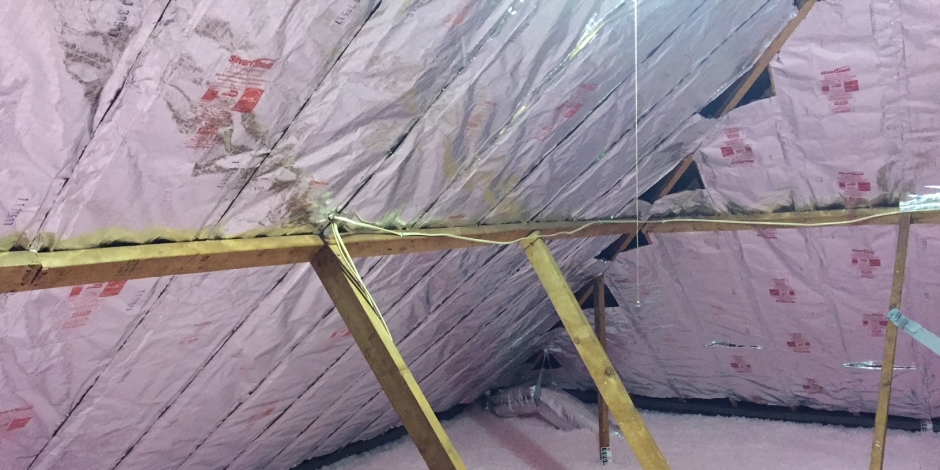 A radiant barrier is a high performance type of insulation that reflects and reduces the emittance of radiant energy by 97%. It is made of multiple layers of aluminum that separate when installed to form an enclosed airspace. The layers are perforated to allow vapor transmission, blocking heat during summer months and holding it in during winter. That means more comfort and lower heating and cooling costs for you all year long. We offer the highest quality radiant barriers and excellent service to go along with them.
How are Radiant Barriers Installed?
This type of insulation requires a simple process. The barriers are usually installed on roof rafters and attic walls without disturbing existing insulation.
Why Radiant Barriers?
You can significantly reduce your utility bills, save energy and qualify for tax credits.
Improve the comfort of your home/building by improving air conditioning and heating efficiency by up to 50%
Reduce your attic temperature by up to 30 degrees in summer, making your whole home cooler. And keep it that much warmer in winter.
Improve the efficiency of your existing insulation.
Increase the value of your home.
Enjoy easy installation that does not harm your roof.
Speak with one of our knowledgeable professionals to discuss how radiant barriers can improve your home or other structure!