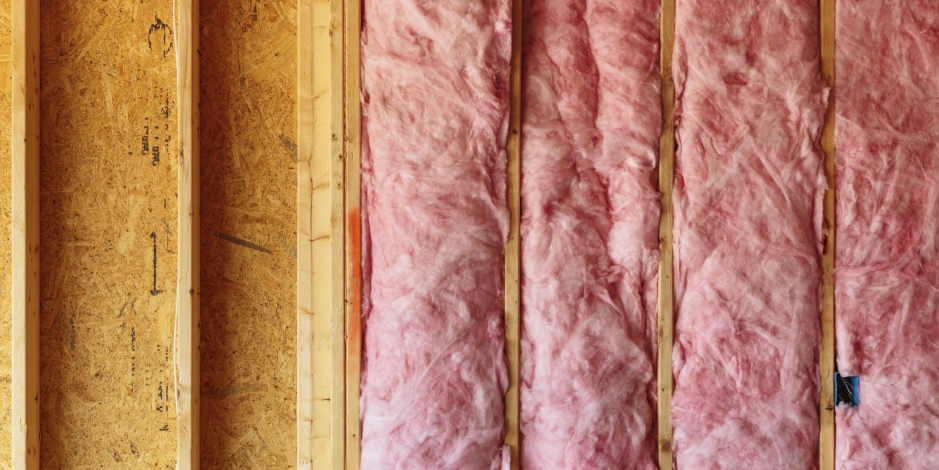 Properly insulated exterior or interior walls in your house will not only increase comfort but also help you save on heating and cooling costs. For energy savings or sound control, you can add insulation to your walls in an existing house. If you are building a new house, you have many energy-efficient wall insulation options to consider. You can count on our decades of experience to help determine the right course for your home or other building.



How is Wall Insulation Installed?
The actual installation process depends on the type of insulation that best fits your needs. Batt insulation comes in rolls of varying widths that are cut to proper lengths and secured between wall framing. Blown-in insulation—fiberglass or cellulose—is applied with a special blowing machine.
Why Wall Insulation?
Insulated walls bring more comfort and heating/cooling efficiency to your home or other building.
Insulation brings increased noise control and a dramatic reduction in your heating and cooling costs.
You can take advantage of the rebates and tax credits from utility companies and the federal government.
Have the assurance of increasing the value of your home.
Whether you are building a new home or upgrading an older home, avoid the mistake of under insulating it. Let our team of experts help you optimize the efficiency and comfort of your home with ideally insulated walls. Call (704) 333-5151 or contact us to get started with a free energy analysis.