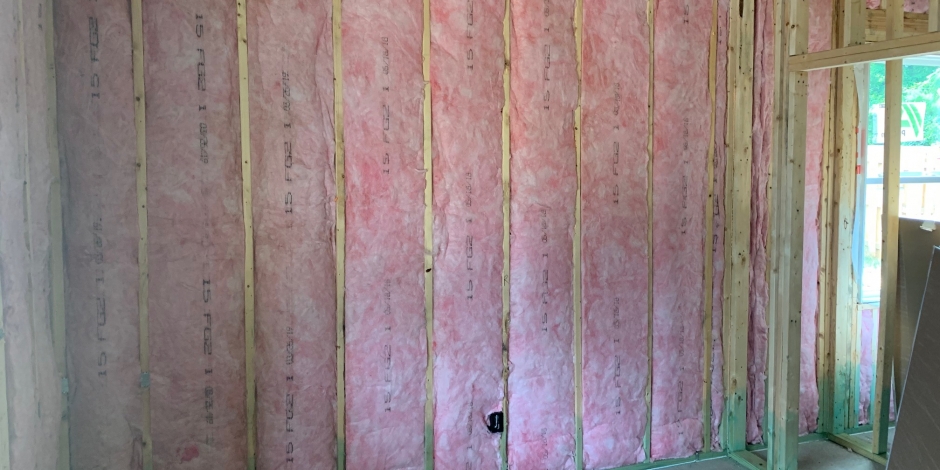 Help your home keep you comfortable.
Improve your wall insulation with Standard Insulating.
Your house's exterior walls protect your living spaces against the outside weather trying to get inside, but only if they're properly insulated.
Removing, replacing, and upgrading the wall insulation in your Charlotte, NC area home with Standard Insulating Company is the best way to keep monthly energy costs down at the same time that you improve your home comfort.
Wall Insulation Is a Year-Round Home Asset
When you add insulation to the walls in your home, you'll benefit all year long. Many people think of insulation as primarily useful during cold winters, but if you have properly installed insulation and air sealing in your walls, you'll be able to keep the summer heat out of your home, and stay comfortable when the afternoon sun is beating down on the west side of your house come July and August.
Why Wall Insulation?
Home heating and cooling systems run more efficiently, require less repairs, and last longer

Improved indoor soundproofing 

Better home performance increases the value of your home
Properly insulated exterior or interior walls in your house will not only increase indoor comfort but also help you save on heating and cooling costs and make your home quieter with better sound control.
How Do You Install Insulation in Walls?
When it comes to the best insulation for exterior walls, there are a few options available, and the installation method depends on the unique needs of your house. Batt insulation comes in rolls of varying widths that are cut to proper lengths and secured between wall framing. Blown-in insulation—fiberglass or cellulose—is applied with a special blowing machine.
Insulating old house walls might seem potentially messy and would require significant work to your home, but projects involving blown-in insulation in walls are actually very simple! A few small drilled holes give our team enough access to your wall cavities to properly reinsulate inside your walls and improve your home's thermal boundaries.
Start Your Insulation Upgrade with a Free Energy Analysis
Whether you are building a new home and are looking for the best insulation for your walls or upgrading an existing home and want to insulate inside your walls without tearing them down completely, Standard Insulating Company has you covered. Reach out today to schedule a free energy analysis and find out where your interior or exterior walls are underperforming.
Don't make the mistake of living in an under insulated home, where you'll pay too much for heating and cooling and will never be as comfortable as you'd like. From wall insulation to crawl space encapsulation, our team of experts will help you optimize the efficiency and comfort of your greater Charlotte area home.
Lower your energy bills with the added protection of proper wall insulation in your home. Call (704) 266-3638 or contact us to get started with a free energy analysis.