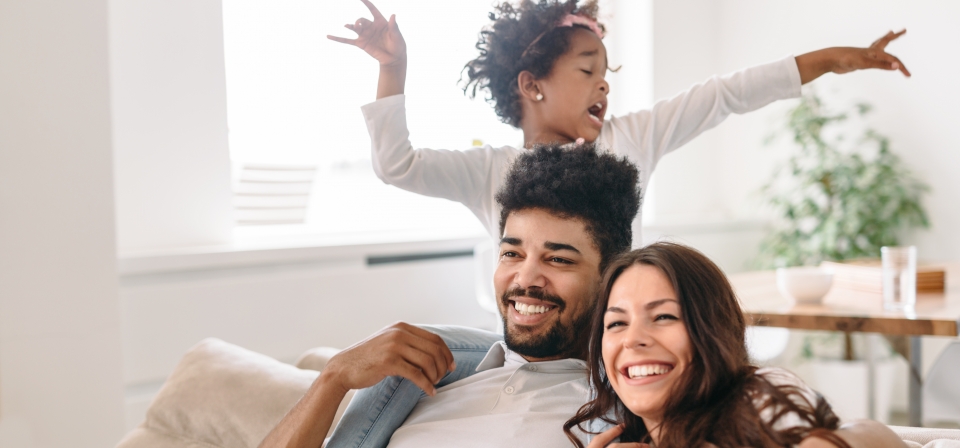 Take a look and see what our fantantastic customers have to say about us!
Knowledgaeable and Thorough
Had a great crew who explained everything they were doing to replace the moldy crawl-space insulation which was removed and remediated. They were proud of their work and the results showed why they should be.
High quality service provider
Standard insulation provided me with great service duringy remodeling project. They installed new insulation and put down a vapor barrier in the crawl space. They even coordinates their work around other contractors schedules and were prompt.
The right price with the best smile.
David and his crew are some of the most knowledgeable and prompt crew I have ever dealed with.
Amazing Service with an Owner Who is Very Involved
First of all, there's something about doing business with a company where you are able to talk with the owner, it adds a comfort level that just isn't there when you are doing business with "chain" companies.
Great service great savings
Had my attic and crawl space done. It was a pleasure Dealing with David Anderson was a pleasure his honesty integrity prices and work are exemplary !!! The savings are incredible.
(Published on RateABiz)
Standard is an AWESOME Company
The customer truly comes first with Standard Insulating Company. David is extremely knowledgeable about his products and his business and is a great guy to work with as well as his installers.
Amazing service
The Quality and service was first class and the level of professionalism demonstrated from the sale to the install was absolutely great! Top Notch!!!!
(Published on RateABiz)
One of my strongest sub-contractors
As a building/restoration contractor, my organisation is only as good as my weakest sub-contractor. It is my job to weed out the marginal players and nurture a strong professional bond with the outstanding performers.
Great Service
Standard Insulating Co. did an excellent job on my new home and it is without hesitation that I recommend them. They provided timely and quality work that was on time and on budget. Great experience.
(Published on RateABiz)
Spectactular
Have followed many crews with installs, David and all his crews are polite, professional and generous with all applications. They take great care of our Home Depot Customers and continue to give them more value and service as promised.
Excellent Service
worked with standard insulating company for over 6 years. They continue to provide excellent and timely service. Keep up the good work. Jake Elgin. Rainbow International of Greater Charlotte
(Published on RateABiz)
Detail oriented, prompt and friendly service
Standard insulating sets the standard for quality work, on time service and an eye for detail that other company's miss. We had our old insulation removed, air penetrations sealed and new insulation blow in.
Excellent and Efficient
I had the team at Standard come out to insulate my crawl space; they did an amazing job in a short period of time. I highly recommend their work.
(Published on RateABiz)
Fast and professional service!
Had crawl space insulation replaced. Guys were great to work with from estimate to installation. Team was friendly, professional and knowledgeable. Complete removal of old insulation to installation on new within 4 1/2 hours. Good value too.
Fantastic and thorough
I am very pleased with how thoroughly the insulation was removed and how clean the area was left.
(Published on RateABiz)
Truly great service!
I am not easily impressed with service companies, so when one stands out I HAVE to take the time to let others know. Let's start from the beginning - the estimate visit.
Good service and price
I ordered two pallets of R38C cathedral insulation. Couldn't find it at the big box stores or online. Std had it in stock and the price was about half of what the Orange guys wanted to charge. Delivered on time, when they said it would be.
attic over garage job
arrived on time !!!!! which is major in todays world!!!were very pleasant and helpful .actually did artistic job which i saw when requested me to inspect before payment. price was same as verbal quote paul gave me on phone.. couldn't have been a more pleased.
Great quality product and outstanding service!
Great service and great product. Would recommend to all!
(Published on RateABiz)
Professional, Quick, Organized and Prompt
I was impressed with the person who came out to give me my free estimate. I received two estimate and Standard's estimate was nearly $300 less. The installers called the morning of the installation to verify time and location.
Great team!
Pleasure to deal with
(Published on RateABiz)
Attic and Crawl
The insulation team was very neat and clean doing a excellent job! Installed Radiant Barrier and add Insulation to R-50 in the attic and added vapor barrier and removed old insulation and added new in our crawl space. Excellent service and pricing!
Earl Coggins
Everything went well. The smell did go away and everything seems to be going ok. I did have to replace the phone wire pulled from the phone jack in our kitchen, but that was no big deal.
(Published on RateABiz)
Very professional
We were very happy with the service.
(Published on RateABiz)
Excellent, the results exceeded what they said I could expect!
I got a recommendation from my neighbor for Standard Insulating, and upon calling had an appointment in two days.
Awesome
Good fast and reasonable
(Published on RateABiz)
Professional and Quality Work!
I first had them come out and give me a quote. They were extremely honest and precise with what they thought needed to be done and what could wait (unlike others who tried to sell me things I didn't necessarily need).
Insulation remodeled house
Standard insulation did a great job and on schedule
(Published on RateABiz)
Trustworthy, quality work
I'm so glad to have the opportunity to sing the praises of Standard Insulation. The name doesn't do them justice, because go far beyond the standard. I have hired them for two homes and have been so happy each time.
Above and Beyond
Standard went above and beyond. They stayed for his long as it took to get the job done. Was really impressed with the two gentlemen who showed up in the work they did.
(Published on RateABiz)
Balzer Attic Insulation
The entire experience was excellent. Mr. Engle was personable and professional. The work started as agreed. The two installers went above and beyond to be neat, clean, professional. The result exceeded my expectation.
Great service, very professional,
Guys came to the house and put plastic down to control any loose dirt from going in and out of the house. They went to work right away and completed the job very efficiently. I was very satisfied with the work they did.
Fantastic Job
I contacted Standard Insulating Company to have my blown in insulation removed and replaced with R38 Batt insulation. I was having a lot of dust problems in my house. They sent out Jay to do the work, and he was amazing.
Understanding job!
Easy to work with, customer comes first! Standard installed a radiant barrier and brought attic insulation up to a R40. Job completed in 1 day, team arrived on time, explained exactly how the process would flow and completed work.
Work was professionally and as scheduled
I asked Standard to take a look at our attic insulation and to recommend an approach to fix it.
Standard Insulating deserves high praise for service
Standard Insulating did our attic insulation and relined our crawl space. Our first exposure to Standard was when the estimator came to the house. He was extremely knowledgeable and no pressure.
Standard Insulating Company Review
Actually they called and advised that they could come earlier do to a cancellation. They came in on time, explained everything they were doing, where professional and left the area clean.
Fast, high quality service.
Six men showed up ready to work. First guy in rolled plastic out without stepping on the floor. They installed 6000-7000 sqft. of Fi-Foil radiant barrier and blew in new insulation on top of the existing. The finished product looks great.
True professionals
I have had the pleasure to work with Standard Insulating in several buildings, where required special skills to perform. Standard Insulating delivered an exceed my expectations, providing an excellent service, there staff is very professional.
Amazing quality
They are professional and friendly and all around amazing. They have gone above and beyond for our clients to complete work. They are quick to tackle hard tasks and are very kind.
(Published on RateABiz)