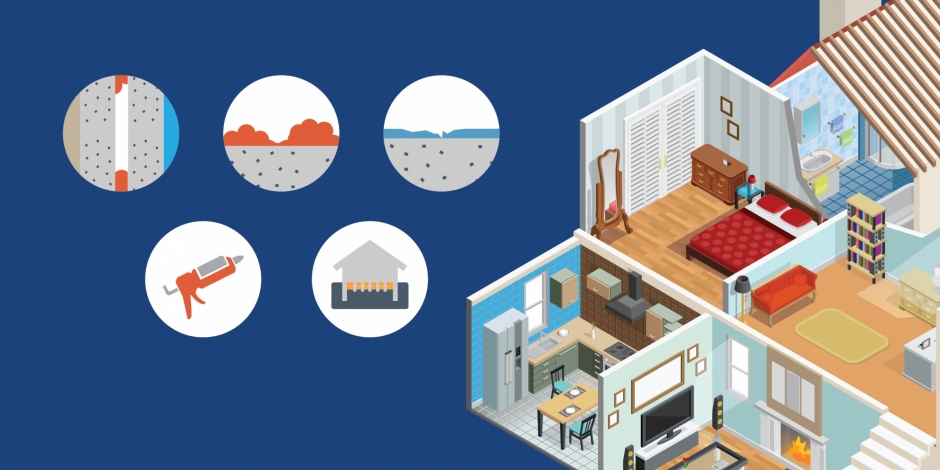 DSolve a temperate imbalance with insulation!
Schedule a free energy analysis today.


Is every room in your house a different temperature in the winter? Temperature inconsistencies are a common problem, and they're usually caused by poor insulation and air sealing! 
Missing Insulation
You need insulation in your attic, basement, and exterior walls to keep heat in during the winter. If insulation is missing or lacking in one area, the rooms affected will be colder than those in well-insulated parts of your home. 
Uneven Insulation
Insulation needs to be installed in an even layer to work properly. Uneven insulation can lead to temperature inconsistencies in your home. 
Damaged Insulation
Wet, compacted, or pest-ridden insulation won't hold heat in effectively and could cause temperature inconsistencies. Insulation removal and replacement will solve the problem. 
No Air Sealing 
Heat rises up and out through your attic in the winter, and cold air gets sucked in through your foundation. If you don't properly air seal these areas, you will have temperature inconsistencies in your home. 
Crawl Space Issues 
An unsealed and uninsulated crawl space can cause cold floors in the room above it. If you're wondering why your floors are so cold in the room above your crawl space but not the rest of your home, this could be the issue. 
How to Fix a House Temperature Imbalance 
Want a more comfortable home? Call (704) 333-5151 or contact us for insulation and air sealing services.