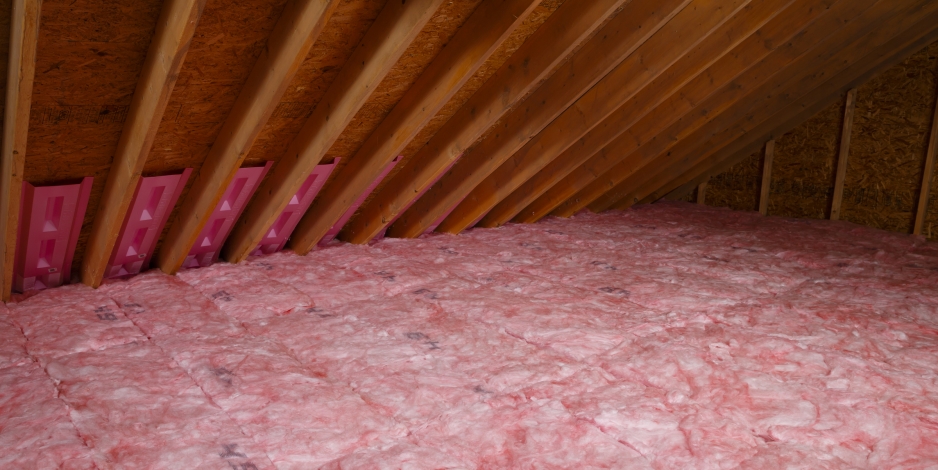 Find out if it's time for new attic insulation.
Schedule a free energy analysis!

Did you know that updating the insulation in your attic is one of the most effective upgrades you can make to your home? Proper attic insulation offers a wide range of benefits — including more consistent indoor temperatures and lower energy bills — yet about 90% of homes in the Charlotte area are under-insulated.
Standard Insulating Company offers comprehensive attic insulation services for homes in the greater Charlotte area, from Mooresville down to Rock Hill and Gastonia over to Kannapolis and Concord.

How Attic Insulation Works
Attic insulation works year round to keep indoor temperatures more consistent, reducing the need to run your heating and air conditioning systems. In the winter, insulation along the attic floor keeps valuable heat from rising into the attic and escaping through the roof. In the summer, it prevents any accumulated attic heat from seeping down into your living spaces.
When installed correctly and to the proper levels, attic insulation offers an impressive range of benefits, including:
More stable indoor temperatures

A cooler home in the summer

A warmer home in the winter

Reduced need to run HVAC system

Lower energy bills

Greater energy efficiency
Our Attic Insulation Process
While the insulation process varies from home to home, a complete attic insulation project may include a number of key steps, including insulation removal, air sealing, installation of fiberglass insulation, and radiant barrier installation.
Insulation removal
Insulation can deteriorate or become damaged over time due to excess moisture exposure, mold growth, dust and dirt accumulation, or pest infestation. Our team can determine if your existing attic insulation has settled or become damaged, and if so, perform professional insulation removal in a way that protects your home from contaminants and prepares the attic space for reinsulation.
Air sealing
Before laying down new insulation, it's important to seal air leaks which let air travel freely into and out of the attic. These leaks are often found around recessed lighting, plumbing and wiring penetrations, the attic hatch, and roof joists. Our team uses high-expansion spray foam to seal air leaks before installing new insulation.
Fiberglass insulation installation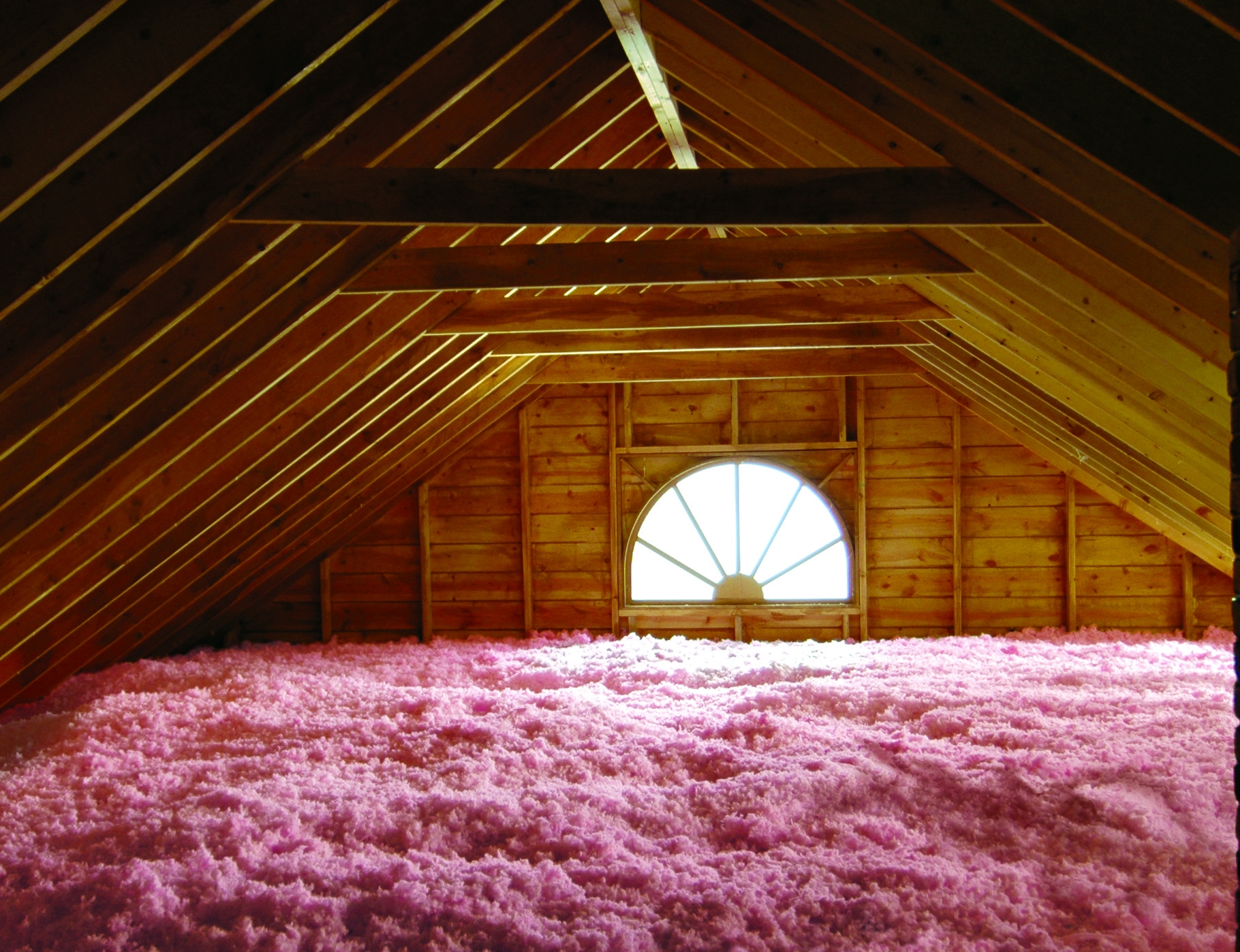 Once any damaged insulation is removed and all air leaks are sealed, our team will install blown in fiberglass
 insulation along the attic floor. Blown in fiberglass is extremely effective at stabilizing indoor temperatures and is able to fill even the smallest spaces in the attic. We use high tech equipment to blow fiberglass into the attic without disturbing your home.

Radiant barrier installation
For additional protection against the summer heat, we may also recommend installing a radiant barrier as part of your insulation upgrade. Typically installed along the roof rafters and attic walls, a radiant barrier is made from a highly reflective material that reflects heat away from the home.
Is It Time to Reinsulate Your Attic?
Do you think it may be time to update the insulation in your attic? No matter how small the job, Standard Insulating Company is here to help with your attic insulation needs. We'll start with a free, in-depth energy analysis to assess your home insulation. Should we discover that your attic needs an insulation upgrade, our team can handle all aspects of the attic insulation process — while even helping you qualify for up to $250 in rebates from Duke Energy.
Is it time to replace or update the insulation in your attic?

Contact us

or call (704) 333-5151 today to schedule a free energy analysis and find out!