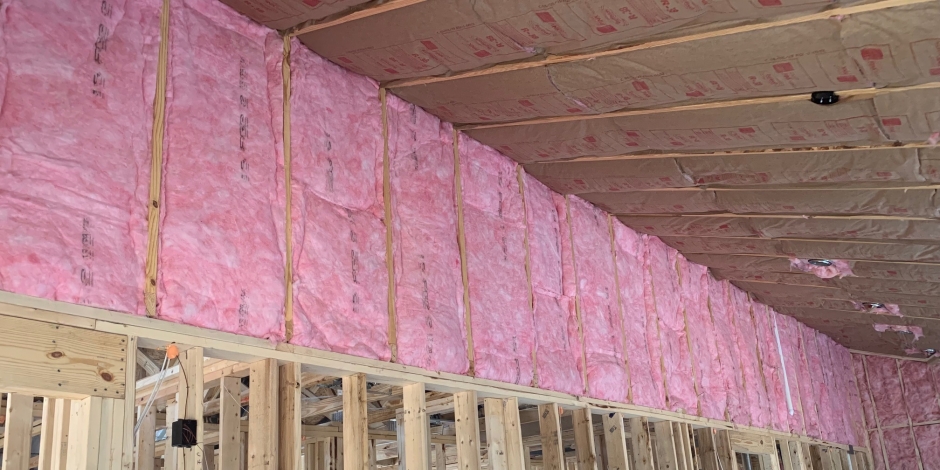 As leading insulation contractors in Charlotte, we understand the importance of proper insulation for your home. Retrofitting your house's insulation can significantly decrease your energy bills, improve your home comfort, and lower the risk of poor indoor air quality from outdoor contaminants. At Standard Insulating, we can help upgrade all areas of your home, making us the one-stop insulation company in the greater Charlotte, NC, area.
Specializing in Insulating Homes in North Carolina
While most homeowners know they need insulation, there are many specifics about insulation that go misunderstood or ignored — like how to know if a home needs more insulation, what the recommended insulation R-values are for the Charlotte climate, the signs of poor insulation in a home, and how to use insulation to save you energy even in the summer.
At Standard Insulating Company we have made a business out of knowing exactly how to insulate a home for maximum efficiency and comfort. Once we are done insulating your home, you will notice a number of benefits, like: 
Reduction in indoor drafts

Even temperatures throughout the home

Reduced need to run the air conditioner or furnace

Improved soundproofing

Energy savings
Attic and Wall Insulation: Two Keys to Year-Round Comfort for Your Charlotte Home
Insulation works all year round to keep indoor temperatures more consistent, reducing the need to run your heating and air conditioning systems. In the winter, attic insulation keeps valuable heat from rising into the attic and escaping through the roof. In the summer, it prevents any accumulated attic heat from seeping down into your living spaces.
Wall insulation has the same benefits of controlling energy and conditioned air, and is particularly useful along the west side of your home at keeping the late afternoon summer sun from overheating your home. 
Fiberglass Insulation
Fiberglass insulation is one of two types of blown-in insulation. Fiberglass based blown-in insulation is made from molten glass that is spun into fibers. Most manufacturers use 20%–30% recycled glass content.
Attic blown-in insulation becomes more popular every year. It has many advantages over traditional fiberglass batts and installs quickly and easily in most homes. Fiberglass insulation can actually be blown into attics and walls without much disturbance for the homeowner or damage to the home, making it great for older homes.
How Is Blown-In Fiberglass Insulation Applied?
Fiberglass blown-in insulation must be applied using an insulation-blowing machine and hose. It is designed for both open-blow applications (such as attic spaces) and closed-cavity applications (such as walls or vaulted ceilings).
Insulation companies use blown-in insulation to create a tight fit in each stud cavity and seal around all outlets, pipes, wires, etc. This tight seal makes this insulation a great sound barrier as well as an insulator. Our Charlotte, NC-based insulation installers are trained to eliminate settling of the insulation by creating the perfect combination between the netting used to contain the material and the amount of compression in each cavity.
Why Blown-In Fiberglass Insulation?
It is very easy to install in open-wall spaces.

The tight seals it creates bring increased noise control and a dramatic reduction in your heating and cooling costs.

You can take advantage of the rebates and tax credits from utility companies and the federal government.
Schedule a Free Energy Analysis with Charlotte's Insulation Contractors
The process of how to insulate a house in NC starts with a free energy analysis! Call today to schedule a home performance inspection from one of our insulation experts. Our analysis of your home will include a series of tests and inspections to determine where your home's weaknesses are and how upgrading your insulation can benefit you and your family's home.
Upgrade your home comfort and increase energy efficiency with professionally installed insulation. Contact us or call (704) 266-3638 to get a free insulation quote for your Charlotte home!