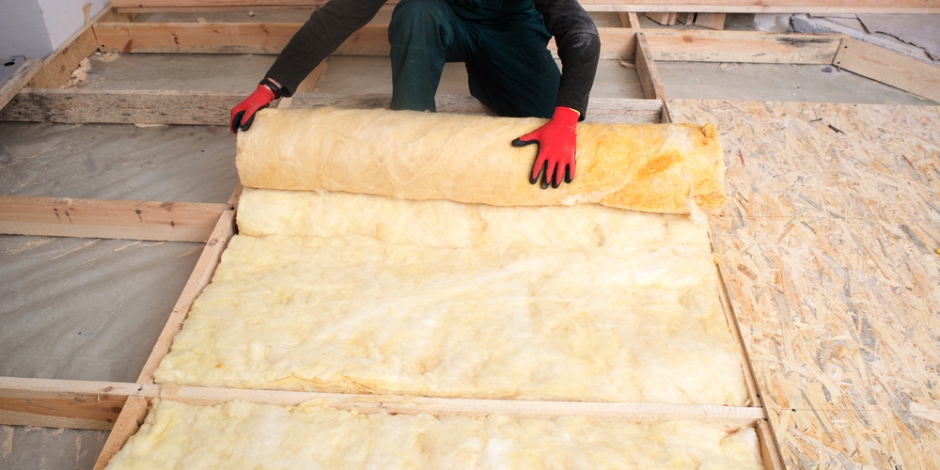 Need new floor insulation?
Trust the pros at Standard Insulating Company. 
It's easy to overlook the floors when insulating your home, as the attic and walls tend to take precedence during an insulation upgrade. But insulating the floors above your basement or crawl space is an important step in creating a comfortable and energy efficient home. 
Here at Standard Insulating Company, we install high-performance floor insulation and can recommend the best insulation for under the floors in your home. Some of the many benefits of installing floor insulation include: 
A cooler more comfortable home in the summer 

A warmer, cozier home in the winter 

Better energy efficiency

Improved sound barrier and a quieter home 

Lower monthly energy bills
What Is the Best Insulation for Under Floors?  
While the experts at Standard Insulating Company can evaluate your crawl space and recommend the best insulation solution, we most commonly use fiberglass for floor insulation upgrades.
Fiberglass is one of the most popular insulation materials in the United States. Fiberglass is made out of spun glass fibers, Fiberglass batt insulation is installed between floor joists and is an affordable option for many homeowners.
If you're like most homeowners, you think about insulation as something that will keep your home warm during the winter. But insulation is just as effective at keeping your home cool during the summer. In the summer months, floor insulation will slow heat transfer between your air conditioned living spaces and your unconditioned basement or crawl space. This will keep the cool air your AC creates trapped inside your home and stop hot, humid outside air from making its way in. With the right floor insulation, your home will be more comfortable every month of the year.
Schedule a Free Energy Analysis to See If Your Home Could Benefit from Floor Insulation
With our comprehensive home energy analysis, the team at Standard Insulating Company can help you determine whether the floors above your basement and crawl space could benefit from upgraded insulation and other home performance services like air sealing. We'll measure your insulation levels and identify areas in your house with insufficient insulation or air leaks.
Experienced Insulation Contractors in Charlotte, NC 
Looking for floor insulation near you? Call on the pros at Standard Insulating Company. We're a local, family-owned business that specializes in insulation for retrofits and existing homes. No job is too big or too small for our expert team. We're proud to offer professional floor insulation, attic insulation, and crawl space encapsulation services to homeowners through the Charlotte, NC area and can help you solve comfort and energy efficiency issues throughout your home. 
Keep your home comfortable year-round with new floor insulation. Call (704) 333-5151 or contact us online to schedule your free home energy analysis.