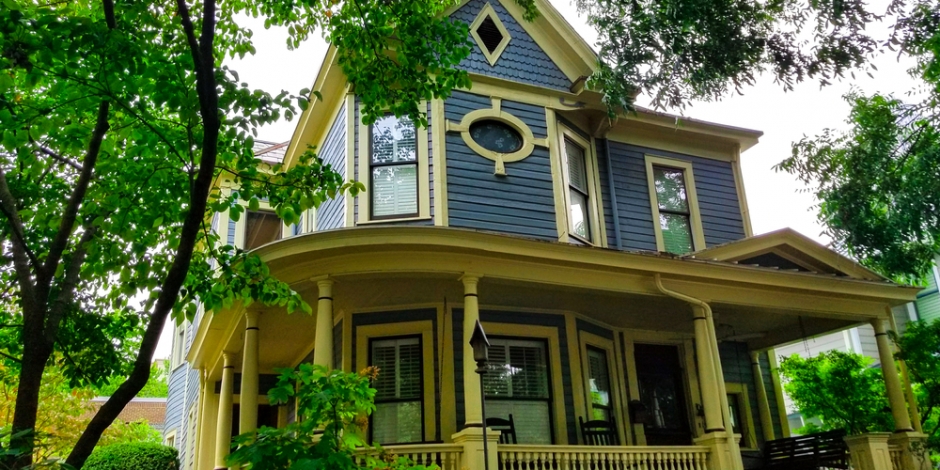 Does your home need an insulation upgrade to beat the summer heat?
Schedule a Free Energy Analysis today!

With heat and humidity levels rising, most Charlotte & North Carolina homeowners focus on their AC. But your home's insulation also plays an important role in keeping you cool and comfortable. Plus, it helps you save energy and eases the load on your AC so it doesn't have to work as hard to cool your home. 
How does insulation help keep my home cool in the summer? 
Insulation is key to summertime comfort because of the way it prevents energy transfer between inside and outside.  Insulation, air sealing and radiant barriers all work by controlling the flow of energy. In the winter, they keep your heat in. In the summer, they help keep your cool air inside your house and hot air out. 
What are the components for a well-insulated home?
Effective insulation to keep cool in the summer is a combination of air sealing, insulation and radiant barriers. When installed together, these elements can make sure your Charlotte home is cool, comfortable and energy efficient. The first step to take is a free energy analysis, from the pros at Standard Insulating Company. This comprehensive analysis can define where and how much insulation your home needs. With a completed energy analysis report, we'll detail the steps for upgrading your home's insulation, which may include:
Insulation removal

Air sealing

Attic insulation 

Radiant barriers
Why isn't my old insulation working?
Our energy analysis often identifies damaged and ineffective attic insulation. Instead of doing its work as an energy barrier, old insulation is often harboring moisture, rodents and pests— yuck! These factors eliminate the tiny air pockets that make insulation work. Standard Insulating Company offers insulation removal services, providing your home with a clean slate for an insulation upgrade.
Attic insulation keeps your house cool 
In the summer, the temperature in the attic of your Charlotte home can soar—often as much as 50-60 degrees higher than what your thermostat is set for. This hot air can seep down through small gaps and cracks and make your home feel warmer than is should. When the efficiency pros at Standard Insulating Company install new attic insulation, they start with air sealing the attic area to prevent hot air from seeping into your house.  Then they install fiberglass insulation to the ideal depth for attics in our area.
Reflect the heat away with radiant barrier insulation
Radiant barriers are another way to help your house stay cool in the summer. Radiant heat is produced by sunlight; it's the same heat you feel when you step out from the shade into the sun. Radiant heat from the sun beating down on your roof is also what heats up your attic. Radiant barriers are designed to reflect radiant heat back out through the roof, away from the attic space. Our insulation team will install radiant barriers on the underside of the attic roof between the rafters. In combination with attic insulation and air sealing, your home will definitely feel cooler! Plus, you'll save energy and money on your monthly utility bill.
Take the first step to savings and comfort for your Charlotte home
Besides feeling more comfortable and lowering energy costs, your insulation upgrade may qualify for attractive financing and rebates! As insulation pros with decades of experience in the Charlotte NC area, the experts at Standard Insulating Company can help you find the best insulation solution for your home!
Get started on improving your home's comfort and lowering your energy bills by contacting us today or give us a call at (704) 333-5151!