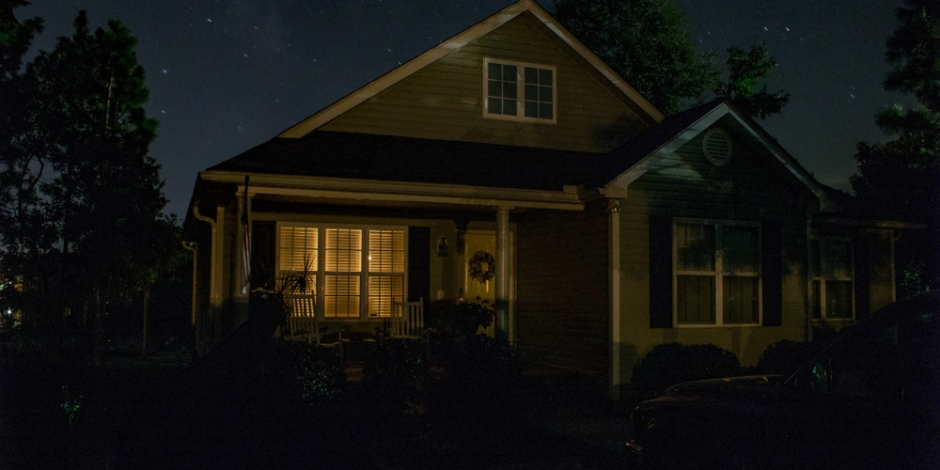 Energy vampires sucking your wallet dry?
Standard Insulating Company has solutions!
Wooden stakes. Wreaths of garlic. Sunlight. This Halloween, you might be spending a little bit of extra time thinking about the best way to keep vampires at bay in your home (especially if you've just finished watching a scary movie).
But did you know there's another kind of vampire that could be lurking in the shadows of your house? That's right, they're called ENERGY vampires, and while the pungent smell of garlic cloves will do little to keep this type of monster at bay, the energy inefficiency professionals at Standard Insulating Company are here to share a few tips essential to your survival this October season.
What Are the Different Kinds of Energy Vampires in Your Home?
Air leaks
Holes and cracks in your home's exterior and thermal boundaries aren't just the source of eerie sounds on a windy night—they're also one of the worst ways that energy vampires can suck the energy out of your home! Air leaks are commonly found around windows, recessed lighting fixtures, outlets, holes that electricians or cable companies have drilled, and plumbing fixtures, and they're one of the main causes of terrifyingly high energy bills.
Underperforming insulation
There are a few ways that energy vampires can prey on your home's insulation, including:
Insufficient insulation

Insulation that's been ruined by moisture, animal waste, or compression

Old insulation

Gaps in your insulation
Insulation slows the transfer of heat in and out of your home, but when your home isn't properly insulated, you're basically inviting energy vampires into your house to wreak havoc on your energy efficiency.
An incorrectly sized or malfunctioning HVAC system
Furnaces, central AC units, or heat pumps that are too big or too small for your home will waste lots of energy by running too often or short cycling and incurring unnecessary wear and tear. It's also important to keep your heating and cooling system well maintained or it will run inefficiently, costing you money in added energy costs.
Electronic devices on 'standby mode'
Did you know that many appliances and electronic devices continue to consume power even after you've turned them off? That's right—you'd be surprised at how much extra money you're spending every year just because your TV, cable box, adapters, and only devices are left plugged into the wall! 
How to Save Energy and Send Energy Vampires Back to their Coffins
Energy vampires can be just as scary as their mythological counterparts, but if you're having nightmares about your next energy bill, Standard Insulating Company is ready to put the nail in the coffin with our comprehensive list of energy-vampire-killing home performance services!
By removing any old or damaged insulation, air sealing to close up holes and gaps, and properly installing new insulation in your attic, walls, or basement, you can keep the worst energy vampires out of your home year-round, letting you turn your attention to smaller issues like phantom power waste. And in a well-insulated and air sealed home, your heating and cooling system doesn't need to run as often to keep your family comfortable, letting your family benefit from more even indoor temperatures and lower energy bills!
Schedule a Free Energy Analysis for a More Energy Efficient Home
If you're wondering if your friend or relative has turned into an unholy creature of the night, you check their neck for fang marks. But if you're wondering if your home could be suffering from energy vampires, you schedule a free energy analysis from Standard Insulating Company!
With our analysis, one of Standard Insulating's home performance experts will inspect and run tests to see if and where there are air leaks and insulation issues in your house. We'll then sit down with you to review our findings and offer our best recommendations for how you can improve your indoor comfort, lower heating and cooling costs, and bid adieu to the energy efficiency issues haunting your Charlotte, NC area home. Plus, you could even qualify for up to $250 in rebates from Duke Energy!
Don't let energy vampires keep you up at night. Call (704) 333-5151 or contact us today and schedule your free energy analysis.