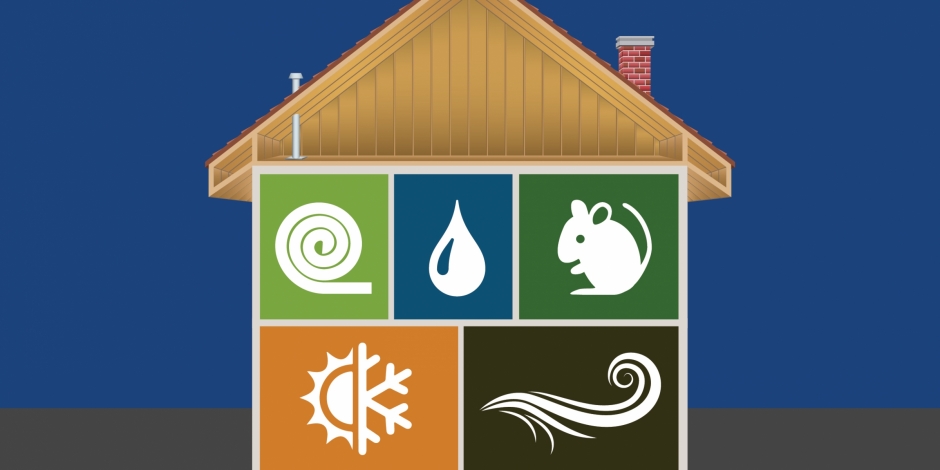 Find out how your attic can save you money!
Call Standard Insulating Company for an attic insulation upgrade.

Are your energy bills out of control? A lack of proper attic insulation could be to blame! Keep an out for these five signs you need to improve your attic insulation. 
Old Insulation 
Insulation loses its effectiveness as it ages. If it's been 15 years or longer since your last attic insulation upgrade, it's time to replace your old insulation.  
Wet or Damp Insulation 
Moisture is insulation's number one enemy. If your attic insulation is wet or damp, it isn't working properly and could be driving up your energy bills. 
Pests 
If there are pests living in your attic, you need attic insulation replacement. Pests destroy insulation, and their presence is a sure sign of unwanted openings in your attic that could be contributing to energy loss. 
Uneven Temperatures 
When your house is insulated properly, temperatures should be consistent in every room. If you have a hot upper floor or certain rooms that are always uncomfortable, you need to improve your attic insulation. 
Drafts 
Cold drafts in your house are a sure sign you need better insulation and air sealing in your attic. Drafts mean there are openings in your home that are letting energy (and money!) leak out. 
Fight high energy bills with attic insulation and radiant barrier installation! Call 704-333-5151 or contact us to schedule a consultation.