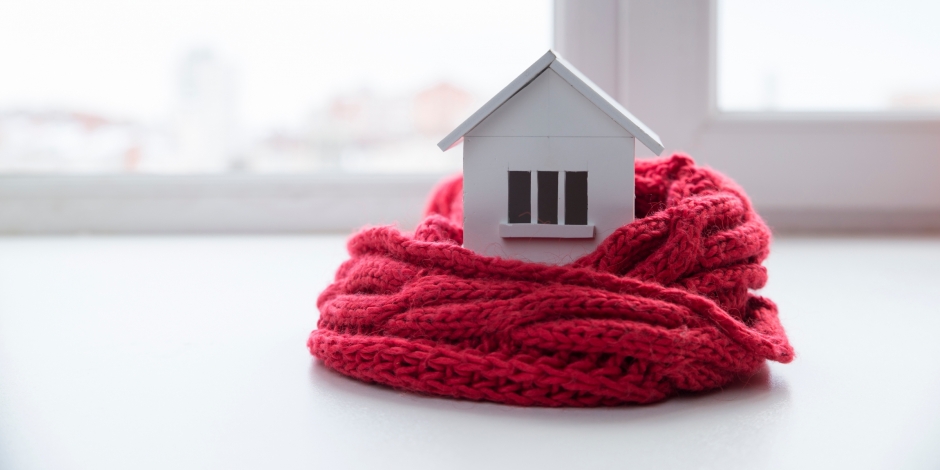 Does your home need crawl space encapsulation?
Talk to Charlotte's crawl space expert today.
If your Charlotte, Gastonia, Mooresville, Concord, or Rock Hill home has a crawl space, you likely haven't spent much time in it. Maybe it's been a long time since you even poked your head down there. And yet crawl spaces are one of the most common sources of problems in a home, from energy waste to low comfort levels and air quality issues.
Crawl space encapsulation is a service designed to remedy those issues. It's a multi-step process that includes cleaning out your crawl space and making repairs as well as addressing water issues with solutions like sump pumps or French drains, insulating and air sealing the area, hooking up a dehumidifier, and installing a thick plastic vapor barrier over your entire crawl space to help keep out moisture, which is where most of the issues in a crawl space begin.
If you're wondering, "Do I need crawl space encapsulation?" or "Is crawl space encapsulation necessary?"—the answer is yes, and this blog is for you! Here are seven signs that your home could benefit from crawl space waterproofing and encapsulation.
1. You Can See Wet Insulation in Your Crawl Space
If you are able to poke your head down into your crawl space, wet or damp insulation is not a great thing to find. First, it confirms that there's some kind of a moisture issue—either actual water leaks or high humidity levels leading to condensation.
Second, water is kryptonite to many insulation materials, including fiberglass and cellulose. Once your fiberglass insulation gets wet, for example, it's essentially ruined—it will lose most or all of its ability to slow heat transfer in and out of the living spaces in your home.
2. You Have Soft Spots on the Floor Above Your Crawl Space
Moisture and mold do not mix with wood, and when you have a damp, moldy crawl space, those issues will eventually begin to deteriorate the wood that makes up your home's construction. If you notice that there are soft spots in the floor above your crawl space, or that your floorboards are sagging or separating, it's likely because of a problem in your crawl space that needs to be addressed.
3. There's a Musty Smell Coming From Your Crawl Space
Mold and moisture in your crawl space will create an unmistakable funky, musty smell, and many homeowners discover that the smell can permeate the entire house, making your home unpleasant to be in and even potentially causing health issues and indoor air quality concerns. If you've noticed friends or family members scrunching their noses when they step inside your home, that's a good sign it's time to get crawl space assistance.
4. You Can See Mold Growing in Your Crawl Space
Mold is no good anywhere in a home, but the place you're most likely to find it in your Charlotte-area house is the crawl space. Mold needs three basic things to grow: moisture, heat, and a food source. It gets moisture from high humidity levels or water leaks, and heat from the fact that your crawl space is a part of your home, even if it's not a conditioned space. And wood provides the perfect food source.
Mold is one of the best reasons to schedule crawl space encapsulation near you right away from a professional team you can trust. 
5. Your Heating and Cooling Costs Are High
As we mentioned earlier, water and moisture problems can ruin any insulation in your crawl space, and when that happens, you lose that important layer of protection keeping comfortable temperatures inside your home. You'll experience more heat and energy loss, which will force your HVAC systems to run longer in order to maintain your desired temperatures. If you've been puzzled over rising fuel costs in the winter and electricity costs in the summer, your crawl space could be to blame.
6. You're Dealing with Insects and Pests in Your Crawl Space
Nobody wants insects, rodents, snakes, and other critters in their home, but without proper protection, your crawl space can be a very appealing place for pests to set up shop. Encapsulating your crawl space not only keeps moisture and water out of your home, but it will keep out animals, spiders, insects, and other critters as well.
7. There's Condensation on the Windows in the Room Above Your Crawl Space
Struggling to understand how the condition of your crawl space could affect the rest of your home? If you're noticing condensation on the windows in rooms above your crawl space, you have your answer! When high humidity levels build in your crawl space, that humidity will likely escape into the rest of your house, and you may start to notice condensation on your windows.
Schedule Your Free Energy Analysis with Standard Insulating Company Today
All of the above signs are good indicators that your crawl space needs attention. But if you really want to confirm that your crawl space is the source of energy or comfort issues in your home, schedule a free home analysis from Standard Insulating Company. Our team of building scientists will ask questions about the problems you've noticed, and schedule a time to come over and inspect your home. We'll measure your insulation and take a look into your crawl space to see what's going on down there.
Then, after our energy analysis, we'll sit down with you to discuss what we've found and explain our recommendations for the home improvement services we think will best address the problems in your home, whether it's crawl space encapsulation, attic insulation, or more.
Reduce moisture in your crawl space and make your home more comfortable, healthy, and energy efficient. Call (704) 333-5151 or contact us to learn more about crawl space encapsulation.