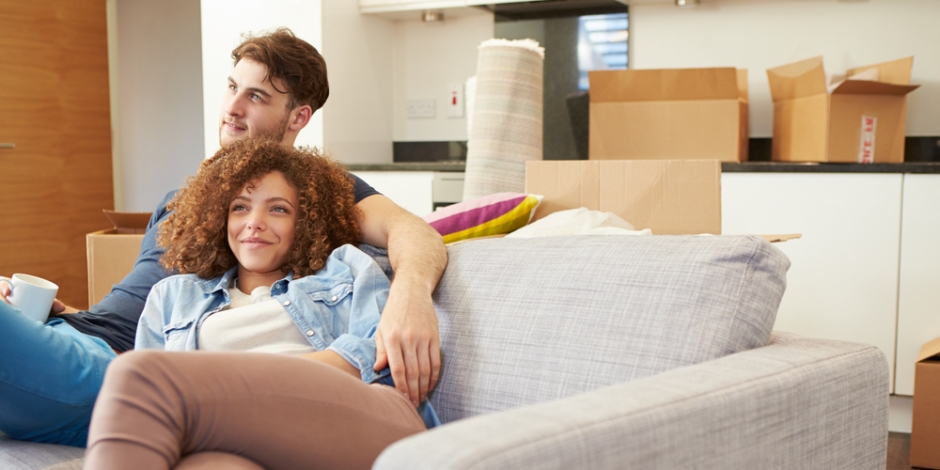 Just bought a new house? Talk to our team!
We'll help make sure it's comfortable and energy efficient.
Just bought a house? Congratulations! Whether you're a first time homebuyer or you're simply moving to a new home, getting off to the right start in your new house is important. Now is the perfect opportunity to make sure that your home is in good shape to provide you and your family with years and years of comfort, energy efficiency, low heating and cooling costs, and high indoor air quality.
Here are some of the best home improvements new homeowners can make to start out on the right foot in their new houses.
Upgrade Your Attic Insulation
While it's important to insulate all of the areas of your home (heat is very good at finding weak points so it can escape your home in the winter and infiltrate it in the summer), upgrading your attic insulation will likely lead to the most significant difference. If you reinsulate your attic, will your energy costs go down? Yes. Plus, comfort levels will rise at the same time!
How much insulation do you need in your attic? The suggested amount for most attics in our climate zone is to insulate to R-38. Insulation levels are measured by R-value—the higher the R-value of your insulation material, the less insulation will need to be to provide proper thermal protection for your house.
Locate Air Leaks and Seal Them Up
Insulation protects your home against heat transferring through the building materials of your house, but that's only one half of the protection your home really needs. Air movement is another big problem for comfort and energy costs, and most insulation materials perform significantly worse if exposed to air movement.
That's why air sealing your home with expanding spray foam insulation is important. This will not only reduce noticeable drafts in your home, but will help your insulation perform better and lower the energy bills in your new home!
Protect Your Home with Crawl Space Encapsulation
Heat and air have a tendency to enter and exit your home at the very top and the very bottom. So just like your attic is a place to focus home improvement on, so are your crawl spaces! Greater Charlotte area crawl spaces and basements can be dank, musty, and very humid as well, which can lead to hazardous mold growth and indoor air quality issues in your house.
Crawl space encapsulation is more than just adding insulation under your first floor—the materials needed to do a complete crawl space seal include vapor barriers, spray foam insulation for air leaks, and fiberglass insulation. Depending on your humidity levels, you may also need a dehumidifier installed to keep humidity levels low.
Make Your New Home the Best It Can Be with Standard Insulating
Buying a home is a big investment—probably the biggest one you'll make in your entire life! With help from Standard Insulating Company, you can help ensure it's also one of the smartest investments as well. Adding attic insulation, air sealing, and crawl space encapsulation costs to the upfront investment in your new home will likely only add a fraction to your total costs, but it will pay off for decades in both comfort levels and reduced energy costs.
Wondering whether your new home could benefit from home improvement work? Schedule a free energy analysis today with the experts at Standard Insulating Company and get started.
Helping You Make Necessary Home Improvements with Rebates and Financing
Finally, if all your liquid assets went to the down payment on your new home, worry not! Standard Insulating helps make important home improvements affordable with opportunities to qualify for insulation rebates and financing. Through Duke Energy, you can save as much as $250 on qualified insulation upgrades, and with financing options available through Standard Insulating and Service Finance Co., you can receive:
12-month same as cash

60-month financing at 6.99% interest
Make your new home the best it can be. Call (704) 333-5151 or contact us today for expert home improvement advice and services.