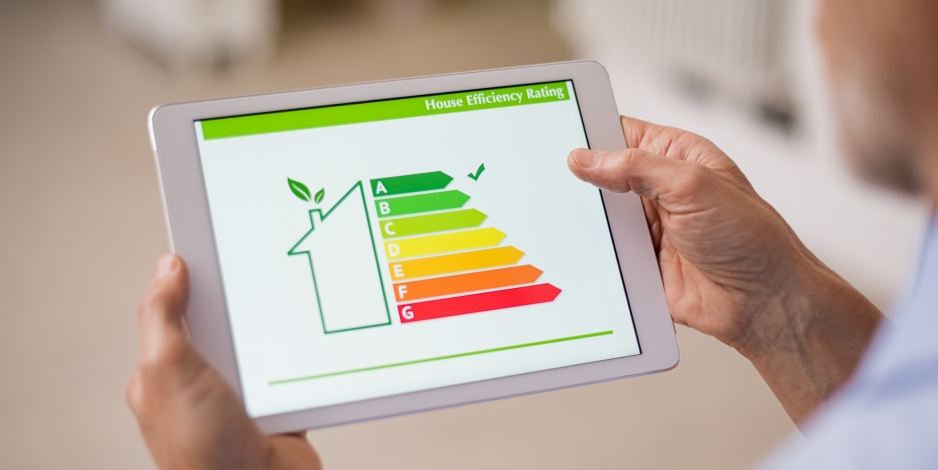 Improve indoor comfort with a healthier, safer home.
Start at the bottom with crawl space encapsulation.
There are so many projects on your home to-do list, but not enough money (or time) to tackle them all. The average North Carolinian has to pick and choose their home improvement upgrades wisely and create a list of priorities that will help guide them on their quest to make their home a better place to live and raise a family.
Where does crawl space encapsulation fit on your list? Is it a good idea to encapsulate a crawl space? Let's weigh the pros and cons of sealing up and protecting the bottom parts of your home to see if there's more than meets the eye (both figuratively and literally) to this kind of home improvement work.
Benefit #1: Improved Home Comfort and Lower Energy Costs
In many North Carolina homes, energy loss is concentrated at the very top and the very bottom. Most homeowners have a general understanding that it's important to have attic insulation, for example, but fewer pay attention to their basements or crawl spaces, leading to higher energy bills and uncomfortable, uneven indoor temperatures.
With upgraded air sealing and insulation, encapsulating your crawl space helps prevent heat and air movement in and out of your home. This helps keep indoor temperatures more consistent and reduces the stress on your HVAC system. You'll save money on fuel and electricity costs to heat and cool your home, and you'll feel the difference in a more comfortable home.
Benefit #2: Safer, Healthier Indoor Air
But crawl space encapsulation isn't just air sealing and insulation. The third key component is moisture and humidity control, accomplished by the installation of a dehumidifier and a vapor barrier: a thick plastic lining that keeps moisture, pests, and other undesirable elements out of your crawl space. With these upgrades in place, you can avoid harmful mold growth in your crawl space as well as animal waste and unpleasant odors, all of which can create unhealthy air issues throughout the rest of your home.
Encapsulating your crawl space creates a more comfortable and healthier indoor environment for your family, and since crawl space encapsulation lasts for at least 10-15 years, you'll be protecting your home for a long time to come.
Benefit #3: Increased Home Value
Energy efficiency is becoming more and more of a priority for homebuyers, and crawl space encapsulation offers peace of mind to new homeowners that their home will be:
More comfortable

More energy efficient (lower monthly energy bills)

Healthier

At a lower risk of mold and moisture problems
Plus, homes with encapsulated crawl spaces reduce the chance that expensive or inconvenient crawl space repair will be needed down the road. Crawl space encapsulation increases your home's value because it offers long-term benefits that homeowners can take advantage of for years to come.
Con: It's Not a Flashy Upgrade
We get it—it can be hard to choose between new kitchen countertops and home performance work like insulation upgrades or crawl space encapsulation. The reality is that you spend very little time in your crawl space, and once it's encapsulated and taken care of, you'll likely think about it even less. But that can be a good thing! As you can see above, there are so many more benefits in home improvements than just visual appeal. And, unlike a kitchen makeover, you'll see the benefits of crawl space work throughout your entire home, year-round.
Standard Insulating: Your Charlotte Crawl Space Encapsulation Experts
A properly encapsulated crawl space works on several levels, reducing pest infestations, excess moisture levels, mold and mildew problems, and more. Installing vapor barriers and insulation is one of the best ways to improve the overall comfort and energy efficiency of your home.
Could your Charlotte-area home benefit from crawl space encapsulation services? Call Standard Insulating Company today and tell us more about the issues you're experiencing in your house. We often recommend starting with a free energy analysis that helps us (and you) get a better understanding of your home and where upgrades are most needed. Then, we'll sit down to discuss our findings, give you our recommendations for the services that are best for your home, and explain the rebates and financing options that can help make your home improvement projects a reality today.
When it comes to upgrading your home, don't forget about your crawl space. Call (704) 333-5151 or contact us today to learn more about Standard Insulating's crawl space encapsulation services.