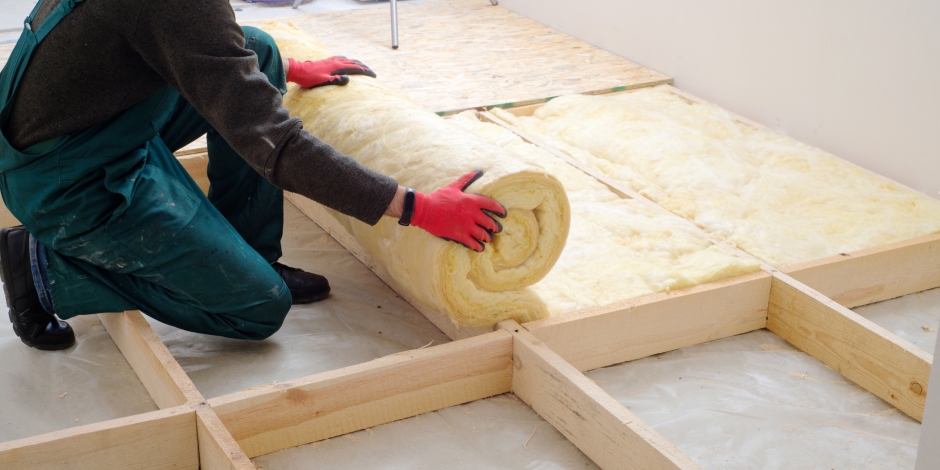 Tired of cold floors and high energy bills?
Schedule a free energy analysis to learn more about floor insulation.

Are you thinking about installing new floor insulation in your home? Insulating in between your floor joists is one of the best ways to upgrade your home comfort and energy efficiency. 
Some homeowners worry that installing floor insulation will do more harm than good, but if the job is done well, you won't see any drawbacks. Keep reading to learn more about the pros and cons of floor insulation and to find out whether your home would benefit from new floor insulation. 
Do You Need to Insulate Your Floors? 
Floor insulation helps control indoor temperatures by reducing the amount of heat that moves between the different floors in your home. You can insulate between every floor, but you don't necessarily have to. The most important floor to insulate is the ground floor, especially if it is directly above an unconditioned basement or crawl space. Insulating your ground floor will help stop heat from escaping and entering your home through its lowest level, leading to greater comfort and less energy loss. 
Pros and Cons of Floor Insulation 
Installing floor insulation, especially inbetween your floor joists, has a lot of benefits for your home. However, there are some cons to installing floor insulation that you should be aware of before deciding to take on this home improvement project. 
The benefits of insulating your floors include: 
More comfortable and even temperatures throughout your entire home

Warmer floors in the winter 

Less energy loss and lower heating and cooling bills 

Reduced draftiness throughout your home 

Better soundproofing between floors 
Insulating your floors can be a significant project. In most cases, the biggest con of floor insulation is the installation process. If you are only insulating your ground floor, this won't be a major problem, but if you want to insulate between every floor, the process will be messier and more intrusive. 
What Is the Best Insulation for Between Floor Joists? 
When your insulating your floors, you want to focus on the areas in between the floor joists. These open areas are a prime location for insulation and insulating them will improve your home's comfort and efficiency significantly.
Whether you're insulating between floors joists in your basement, your attic, or your second floor, the best material is fiberglass insulation. Fiberglass is a highly effective, affordable insulation material that can be found in millions of homes. In some cases, spray foam insulation may also be used to fill in small gaps and cracks. 
Get a Free Energy Analysis from the Best Insulation Company in Charlotte
Not sure if your home would benefit from floor insulation? Want to learn more about the best insulation for your floor joists? Standard Insulating Company can help. We offer a free energy analysis to evaluate your home's energy efficiency and determine where you would benefit from new insulation the most. We'll work with you to find a solution that fits your budget and delivers the results you're looking for, like lower energy costs and better home comfort. With many years of experience serving the Charlotte, North Carolina community, we are the company to call when you need new home insulation.  
Upgrade your home with new floor insulation. Call 704-333-5151 or contact us to schedule a free energy analysis.