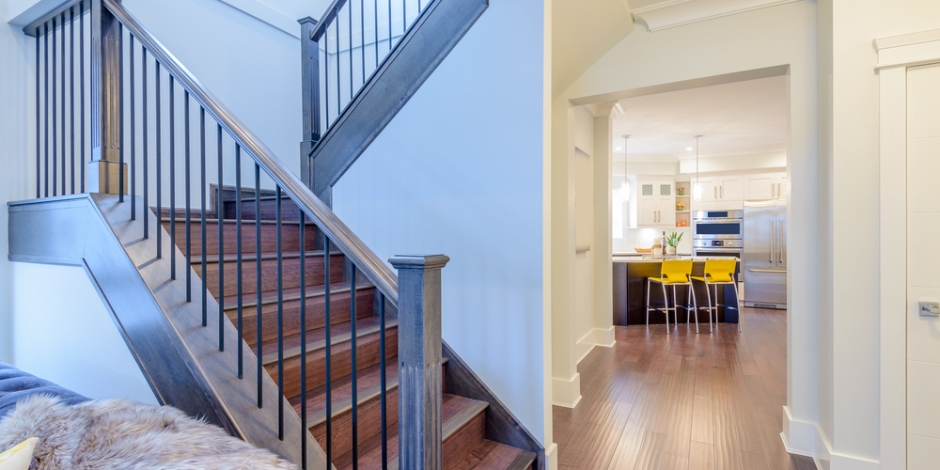 You don't have to live with the summer heat.
Upgrade your insulation today.
Many people spend all year waiting for summer, only to be reminded in July and August that the Greater Charlotte area gets hot. Sure, bright blue sky and blazing sun are great for a cookout in the backyard. But it's not much fun falling asleep in a bedroom on the second floor that's been transformed into a cauldron of stuffy heat. Before you spend another night tossing and turning or cranking up your air conditioning or ceiling fan, here's why your second floor gets hot in summer and how you can use your insulation for cooling it down.
"The second floor of my home won't cool off!"
This is a common refrain for homeowners in North Carolina, and evidence that your home is likely poorly sealed and insulated. Let's take a look at how heat can build in the upper levels of your home.
In the summer, the sun is working overtime, radiating heat down on the exterior walls and roof of your home, warming them up. That heat transfers through building materials into your attic space, where tiny cracks and gaps are also letting hot air in. 
Once all that heat and hot air is on the inside of your home, it makes its way through your attic floor and into your second level, at the same time that the denser cool air is moving down to the lowest parts of your home. When these conditions align, it creates a perfect storm in your upstairs, and provides little indoor relief from the summer weather.
Four ways to cool down your upstairs in summer
Insulation controls heat flow into your house, whether through the exterior walls or the attic. A variety of insulation methods can be used to strengthen your home's energy performance, from cellulose and spray foam to fiberglass blown-in insulation.
Radiant barrier insulation uses aluminum foil or similar shiny materials to reflect heat out and away from your living spaces, and can block as much as 97% of the radiant energy looking for ways into your home.
Air sealing reduces air movement between the exterior and interior of your home, which can be a significant contributor to rising indoor temperatures, even when you have proper insulation. 
Finally, while the upstairs of your home often gets the most attention (after all, heat rises and that's where it's most noticeably hot), it's important not to forget about the lowest levels of your house. In the summer, the cool air you want to keep inside is escaping through your floorboards, basement, and crawl spaces. Not to mention the exasperation of your home's stack effect when too much outside air is leaking into your crawl space. In the same way that sealing and insulating your attic blocks heat and hot air from getting in, crawl space encapsulation is a great way to ensure that cool conditioned air stays in your home, bringing you and your family year round comfort.
Standard Insulation Company - Your trusted Charlotte area insulation contractor
Homeowners in the Greater Charlotte area, like Gastonia, Mooresville, Concord, and Rock Hill, know how important it is to stay cool and comfortable during the hottest of the summer months. But every home is different, and there isn't a one-size-fits-all solution to fix every insulation and sealing problem.
At Standard Insulation Company, we offer homeowners a free energy analysis, where our team of experts will come out to your house and run a number of specialized tests, including an infrared thermal imaging camera analysis. We can help locate the exact problem areas in your home, and make recommendations to help reduce your energy bill and keep your entire home cool and comfortable.
Keep the summer heat outside your home, where it belongs. Call (704) 333-5151 or contact us today to learn how proper insulation and air sealing can bring relief to your upstairs.