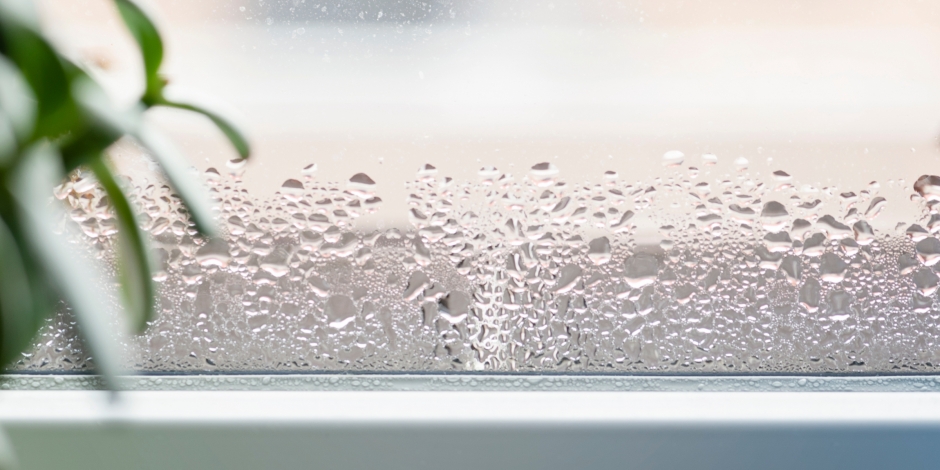 There's nothing better than escaping into your cool, air-conditioned house on a hot, humid summer day here in North Carolina. But what do you do if the outdoor humidity is following you inside? 
High indoor humidity is a common problem for homeowners in the Charlotte area, especially during the summer months. Too much humidity in your home can cause a lot of problems, including comfort issues, poor indoor air quality, mold growth, and even water damage. 
Today, we're going to talk about how outside humidity affects indoor humidity and how you can make your house less humid. 
What Causes Excessive Humidity in a House? 
The humidity outside will also have an impact on the humidity inside your home, especially if you don't take steps to control it. Here are some of the most common ways outside moisture and humidity can get into your home: 
An Unsealed Crawl Space 
In many cases, unwanted moisture in a house comes from an unsealed and uninsulated crawl space. If your crawl space is not sealed off from the elements, moisture can make its way in, affecting the humidity levels throughout your entire home. If your crawl space is sweating, it likely needs to be sealed. 
Air Leaks 
Air leakage allows outside air to come into your home through small openings, often referred to as air leaks. Air leaks are commonly found in attics, around plumbing and wire penetrations, in between floor joists, and in many other locations throughout your home. Outside air comes into your home through these leaks, bringing moisture and humidity with it. 
How to Prevent Humidity in Your House 
In order to keep humidity out of your home, you need to figure out how it's getting in. Standard Insulating Company offers a free energy analysis to uncover problems in your home that could be causing moisture and humidity issues. Once we know why it's happening, we can recommend the right solution. Some of the best ways to control moisture in your house include: 
Crawl Space Encapsulation 
Crawl space encapsulation seals your crawl space off from the surrounding earth to keep moisture and humidity out. Our crawl space encapsulation process includes: 
Cleaning the crawl space 

Sealing and insulating the crawl space

Installing a vapor barrier

Installing a dehumidifier inside the crawl space 
Sealing and encapsulating your crawl space will not only stop condensation in your crawl space and get rid of moisture under your house, but it will also help keep humidity levels at an acceptable level throughout your entire home. 
Air Sealing & Insulation 
Air sealing stops outside air and humidity from being sucked into your home through air leaks in your attic and crawl space. Upgrading your air sealing and insulation will make your home more comfortable year round and help keep indoor humidity levels in check.
Reduce Humidity in Your North Carolina Home 
Standard Insulating Company can help you control the humidity in your home with crawl space solutions, insulation, and air sealing. We've been serving homeowners in the greater Charlotte area for decades and we know how the high humidity we experience here can impact your home comfort and health. Our team is skilled in humidity control and will help you find the right solution to prevent excessive moisture and humidity in your home. 
Get rid of excessive indoor humidity. Call 704-333-5151 or contact us to schedule a free energy analysis.