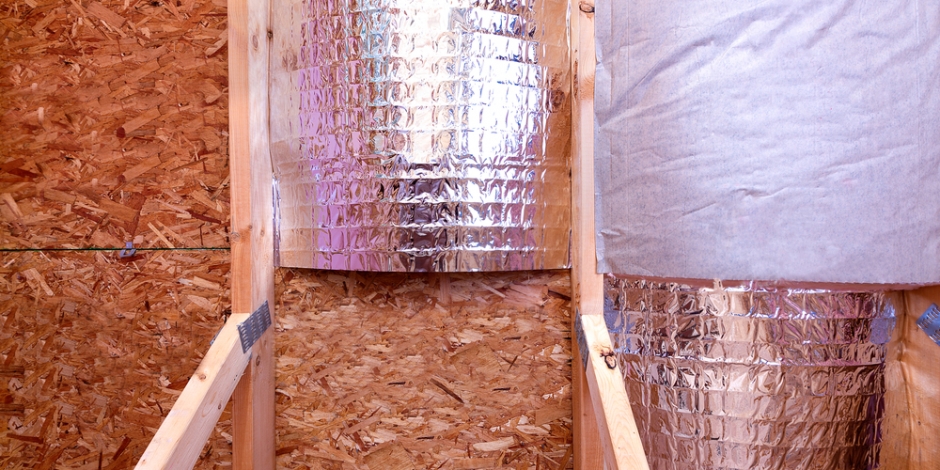 Do you struggle with a hot attic in the warm spring and summer months and wondering if you need a radiant barrier? In our warm Charlotte climate, homeowners with lots of sun exposure get frustrated with the toll the temperatures take not only on the comfort of their home, but also the impact this extreme heat can have on the efficiency and lifespan of their cooling systems.
The secret to significantly reducing the effects of radiant heat on your home? An easily installed radiant barrier in your attic. 
Radiant barriers can be made in a variety of reflective insulation products that resemble thick aluminum foil. When installed properly, radiant barriers can significantly reduce radiant heat infiltration from the sun's rays, cooling the attic floor above your home's bedrooms (or other second-story living spaces), and functioning as a cost-effective solution to lowering the energy costs for your home's cooling system. 
What are the Benefits of Professionally-installed Radiant Barriers?
To achieve maximum efficiency and value, radiant barriers must be installed to include an air gap between it and your roof. These also need to be installed in a manner that will ensure minimal (if any) dust accumulation. Our team at Standard Insulating Company is professionally trained to install the perfect custom radiant barrier for your home so you can reap the rewards:
Improve AC efficiency by up to 50%

Major reduction in utility bill costs

Increase the value of your home

Qualify for federal and local tax credits

Radiant barriers can reduce your attic temperature by up to 30 degrees in the summer

Boost the efficiency of your existing insulation
Schedule a Free Energy Assessment
Unsure if insulating with a radiant barrier is right for your home? The experts at Standard Insulating Company offer free Energy Assessments to provide you with a comprehensive overview of your home's systems, so you can make the best decisions about how to reduce heat infiltration in your house. We're proud to support our neighbors with services to improve the comfort and efficiency of their homes, like insulation removal, attic insulation, air sealing, crawl space solutions, and more.
Improve the comfort and efficiency of your home with radiant barriers. Call 704-333-5151 or contact us online today.