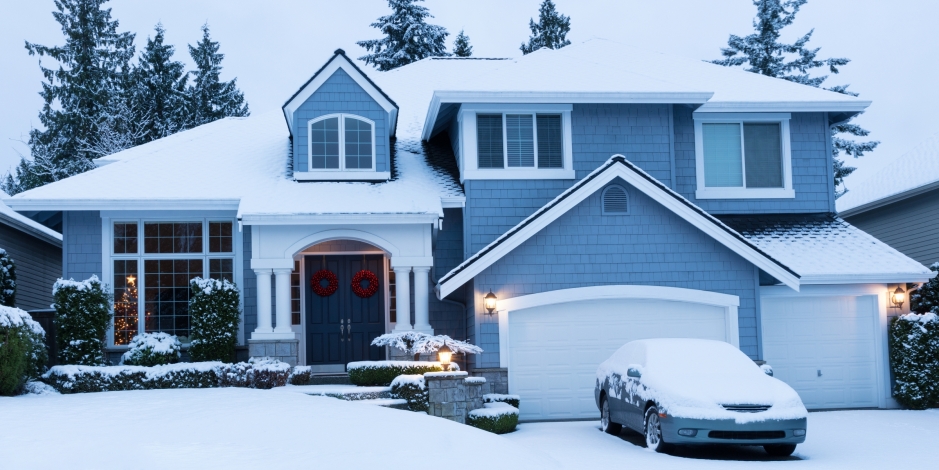 Crawl space encapsulation can keep you warm this winter!
Schedule a free energy analysis to learn more.

You probably feel like your crawl space is very separate from the inside of your home, but it's actually closely connected to it. When temperatures drop during the winter, the impact on your crawl space can affect your entire home. Crawl space encapsulation—the process of sealing off your crawl space from the surrounding earth—can help significantly. 
If you're looking for ways to keep your home warm this winter, keep reading! 
The Stack Effect Sucks Air from Your Crawl Space into Your Home 
If your crawl space is not sealed, small gaps and cracks (called air leaks) will create a passageway between your crawl space and the rooms above it that air can travel through. The same is true for your attic—if it's not sealed, hot air from inside your home will rise up and out. As air is lost through your attic, cold air from your crawl space will be sucked in to replace it. This is referred to as the stack effect. 
The air that comes in from your crawl space can bring cold, moisture, and toxins into your home, leading to a long list of problems, including: 
Cold, uncomfortable rooms 

Drafts 

High heating bills 

Unhealthy indoor air quality 
Crawl Space Encapsulation Keeps Your Home Warmer & Healthier 
Crawl spaces don't stay warm in the winter on their own, and you can't heat a crawl space in winter, either. To keep your crawl space warm in the winter and prevent it from making your house uncomfortable, you need to encapsulate your crawl space. The crawl space encapsulation process includes: 
Cleaning out the crawl space

Sealing and insulating the crawl space 

Installing a crawl space moisture barrier 

Installing a dehumidifier 
When you seal and encapsulate your crawl space, you'll have better control over the air and temperature inside. This will lead to a healthier, more comfortable home and lower energy bills. Crawl space encapsulation is worth the cost and is one of the best upgrades you can make to your home. 
Crawl Space Encapsulation near You in Charlotte, NC
Looking for a crawl space insulation company near you in the Charlotte area? Call Standard Insulating Company today. We offer a free energy analysis to evaluate your home and find out whether you would benefit from crawl space solutions like encapsulation. Our expert team brings care, expertise, and professionalism to every job we complete and always gets the job done right. Our pricing is honest and competitive, and we can help you manage crawl space encapsulation costs with financing and rebates! 
Interested in crawl space encapsulation? Call 704-333-5151 or contact us to learn more!