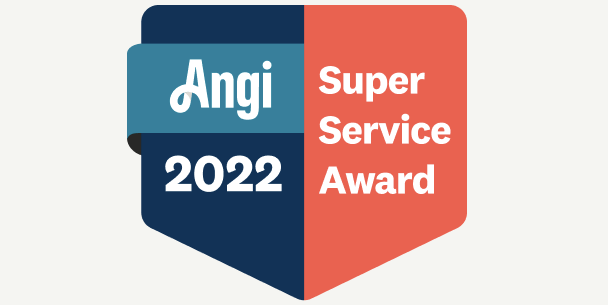 Take the first step toward a more comfortable home. 
Schedule a free energy assessment today.



704-333-5151

Standard Insulating Company is proud to announce that we have been awarded the 2022 Angi Super Service Award! The Super Service Award is a coveted award among home service industry contractors. It recognizes the best businesses in the Angi network for their hard work, expertise, and commitment to providing an excellent customer experience. 
What the Angi Super Service Award Means 
For over two decades, Angi has been a trusted name for connecting consumers to top-rated service professionals. Angi provides unique tools and support designed to improve the local service experience for both consumers and service professionals. 
The Angi Super Service Award shines a light on exceptional home performance contractors for providing homeowners with:  
Great value 

Best-in-class customer service 

High-quality work 
"Through changing microeconomic factors like inflation, rising interest rates, material shortages, and supply chain issues, Angi Super Service Award Winners delivered best-in-class customer service. These businesses are putting customers front and center and going above and beyond, providing great value, service, and quality work," said Angie Hicks, Chief Customer Officer of Angi. "Our homeowners' consistent positive reviews make it clear: these are the best pros in our network. Congratulations to all of our Super Service Award Winners." 
Meeting the Highest Standards for Customer Service 
To qualify for the Angi Super Service Award in 2022, insulation companies must meet stringent requirements across their ratings and reviews. In addition to receiving a qualifying number of reviews during the review period, contractors must also maintain a lifetime rating of at least 4.5 stars on their Angi profile. 
Providing the highest level of customer service is integral to our mission at Standard Insulating Company. We put our customers front and center, and our consistently positive reviews reflect our dedication to their satisfaction. 
When you choose Standard Insulating Company as your Charlotte, NC insulation installer, you can rest assured that you will be receiving exceptional service. We'll answer all your questions, explain the installation process, and help you choose the best insulation services for your home. When installation day arrives, our technicians will arrive on time, protect your home and belongings while they work, and clean up before they leave. We are prompt, professional, and respectful and will make sure your insulation or crawl space project gets you the results you're looking for. 
Let Us Solve Your Home Comfort Problems 
If your home is too cold in the winter, too hot in the summer, drafty, humid, or dry, we can help! Our insulation, air sealing, and crawl space services help reduce energy loss, air infiltration, and moisture infiltration so your home stays comfortable throughout every season. Upgrading your insulation also saves energy, which means you can save money on your heating and cooling bills while keeping your home more comfortable. Our team will find the right solution for your comfort and efficiency problems so you get the most out of your investment in home weatherization. 
Schedule insulation or crawl space services in Charlotte. Call 704-333-5151 or schedule a free energy assessment!