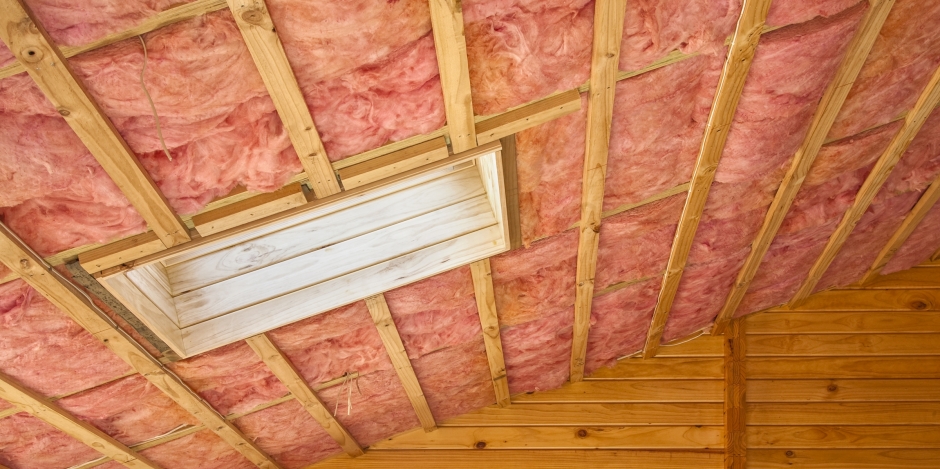 Looking for the best attic insulation?
Standard Insulating Company can help. 
Installing attic insulation is a smart investment with many benefits for your home. With the right attic insulation, you can improve energy efficiency, keep your house more comfortable all year round, and save on your energy bills every month. 
To get the best performance and value from your insulation, however, you need to install the right material for your home's design and needs. Keep reading to learn more about the best materials for attic insulation. 
What Is Insulation R-Value? 
When looking for the best attic insulation materials, it's important to understand R-value. R-Value is a term that's used to describe an insulation material's ability to resist heat transfer. The higher the R-value, the more insulating power the material has. 
So, what R-value do you need for your attic? The best attic insulation R-value depends largely on climate. Here in the Charlotte, North Carolina area, R-38 is generally recommended. 
The Best Types of Attic Insulation 
R-value is a good measure of attic insulation performance. However, it's not the only factor to consider when installing new attic insulation. All insulation materials have their pros and cons, and some materials are better suited to certain attic conditions than others. 
Standard Insulating Company can help you choose the right insulation material based on your specific home. We install high-quality attic insulation materials, including: 
Fiberglass Insulation
Fiberglass is the most popular insulation material in the United States, and for good reason. Fiberglass is an affordable and highly effective insulation material that's great for attics. It works by slowing down conductive heat transfer to hold heat inside your home during the winter and block it out during the summer. 
We can install blown-in fiberglass insulation or fiberglass batt insulation depending on where in the attic it's being installed.
Radiant Barrier Insulation 
Radiant barriers are a type of insulation that's made of a highly reflective material, typically thin aluminum, that can be installed on roof rafters and attic walls. They work by reflecting radiant heat away from your home during the summer months, significantly reducing the amount of heat your home takes. Radiant barriers also work in the winter to reflect radiant heat back into your home as it tries to escape. 
Radiant barrier installation can be used to improve the performance of your existing insulation and is a great addition to your Charlotte home's attic. 
The Go-To Attic Insulation Company in Charlotte, NC 
Standard Insulating Company is the local attic insulation company Charlotte, North Carolina homeowners trust. We're dedicated to helping our customers make their homes as comfortable and energy efficient as possible with our attic insulation and air sealing services. 
Our team will talk to you about the problems your underinsulated attic could be causing, such as a hot second floor, inconsistent temperatures from one room to another, or high energy bills. Then, we'll recommend the best attic insulation for your home and complete the installation. Our technicians are experienced professionals who will get the job done right while treating your home and family with the utmost respect. We take pride in offering the highest quality service around and will go above and beyond to ensure your satisfaction. 
Get the best attic insulation for your home. Call (704) 333-5151 or contact us to get a quote.