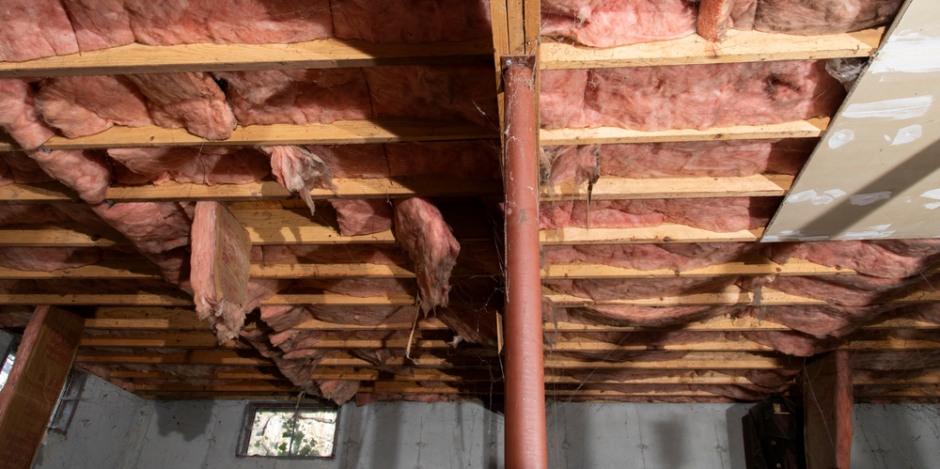 Is your crawl space under-insulated?
The pros at Standard Insulating Company can help!
If you're like most homeowners, you don't think about your crawl space very often, but that doesn't mean you can forget about it entirely. The state of your crawl space impacts your entire home, and if your crawl space is under-insulated, you'll feel the effects in your living spaces. 
An Under-Insulated Crawl Space Will Make Your Home Uncomfortable 
Without the proper amount of insulation, heat moves quickly between your living spaces and your crawl space. Here in the Charlotte, NC area, that means cold coming up through your floors during the winter and heat seeping in during the summer. Your HVAC system will have to work hard to compensate for the constant influx of heat or cold, which can drive your energy bills up significantly. But that isn't the only problem with an under-insulated, unsealed crawl space. 
Crawl spaces are often damp environments that play host to dust, dirt, pollen, mold, mildew, and even pests like insects and rodents. If your crawl space is not air sealed, these pollutants can move through gaps and cracks in your home's construction—called air leaks—and infiltrate your living spaces. Moisture can also travel through these openings, wreaking havoc on your home's building materials, damaging your belongings, and encouraging mold growth.  
Should You Insulate the Floor Above Your Crawl Space? 
Insulating the floor above your crawl space is one of the best things you can do to improve and stabilize your home comfort and energy efficiency. The right insulation will eliminate that cold floor feeling during the winter, help you avoid frozen pipes, and keep your home more comfortable all year long. 
Does an Encapsulated Crawl Space Need Insulation? 
Crawlspace encapsulation helps solve moisture issues, but it doesn't help with heat transfer. To provide the best protection for your home, your crawl space needs to be insulated and encapsulated. Here at Standard Insulating Company, our comprehensive crawl space encapsulation process includes air sealing and insulating, installing a dehumidifier to discourage condensation and mold growth, and installing a plastic barrier to protect your new insulation against moisture and pests. 
Find the Right Crawl Space Solution for Your Charlotte, NC Home 
If you're worried about heat, cold, and moisture coming in through your crawl space, reach out to the crawl space encapsulation experts at Standard Insulating Company. We offer professional crawl space encapsulation and insulation services and can recommend the right solution for your home. If you're not sure whether your crawl space is to blame for your home comfort and energy efficiency issues, start with our free energy analysis. This comprehensive assessment will help us uncover the root of your home performance problems so that we can implement the best solution. 
Schedule crawl space insulating services with the experts at Standard Insulating Company. Call (704) 333-5151 or contact us here to get started.