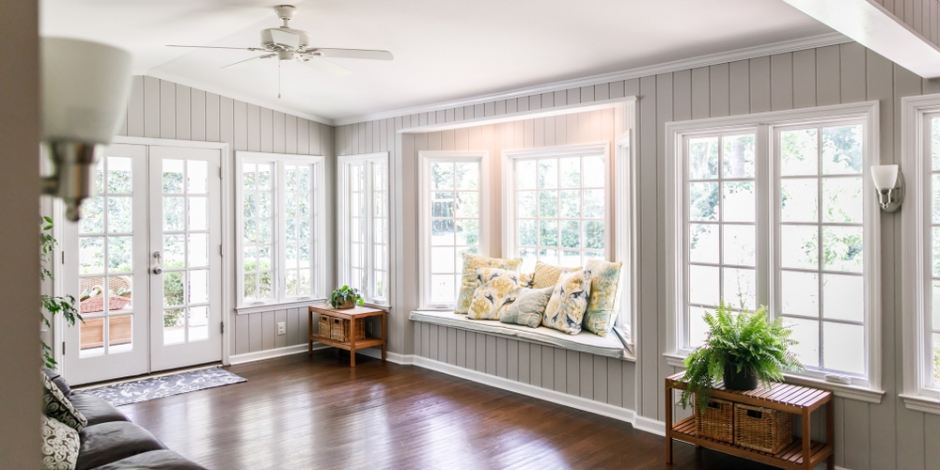 Is your bonus room too cold to use? 
Schedule an insulation upgrade today! 
Taking advantage of a "bonus room" like an extra room above the garage or unused storage space in your attic is a great way to maximize the amount of space you have in your North Carolina home. But in order for a bonus room to act as a real living space, it needs to be comfortable. 
If it gets freezing cold in your bonus room during the winter, you may have given up on turning it into a guest room or your home office. But there are ways to solve this problem, and Standard Insulating Company can help. 
What's Making Your Bonus Room So Uncomfortable? 
Most bonus rooms are in renovated spaces like an attic or basement, or they're part of a home addition. A lot of the time, contractors will try to save money by cutting back on the amount of insulation they install during these types of projects (if they include any at all). Homeowners who take on DIY renovation projects also tend to overlook insulation, or they don't know how to install it correctly. As a result, bonus rooms are often under-insulated. 
Without proper home insulation and air sealing, it's almost impossible to keep a room comfortable, especially on very cold days. Insulation works by slowing down the transfer of heat, which means it stops the heat that's inside your home from conducting through your walls, floors, and ceilings and out of your home. Without enough insulation, heat from your home will constantly escape. Not only does this lead to serious comfort issues, but it can also drive up your energy bills! 
Find Out If Your Bonus Room Is Underinsulated 
Your home works as a system, and a problem in your bonus room could very likely be caused by an issue in another part of your home, like a lack of attic insulation or missing floor insulation. Standard Insulating Company can find out exactly what's making your bonus room so uncomfortable with a free home performance audit. During this assessment we will: 
Discuss your specific home comfort concerns 

Inspect your existing home insulation 

Look for any openings that are letting outside air into your home 

Recommend upgrades to improve your home comfort 
Our auditors are highly experienced professionals who use high-tech diagnostic tools like thermal imaging cameras to collect data about your home's performance. We never rely on guesswork alone, and you'll see real improvements after you've implemented our recommendations. 
Get Help from an Experienced Insulation Contractor in NC 
Standard Insulating Company has been a trusted Charlotte insulation company for many years. We can help make your bonus room more comfortable so that you can enjoy it all winter long. We are the NC spray foam insulation company to call for everything from attic insulation to crawl space insulation, floor insulation, basement insulation, and more. Our team works quickly and efficiently, minimizing disruption to your home life, and we never leave a mess behind. 
Keep your bonus room comfortable all year long. Call (704) 333-5151 or contact us to learn more about our insulation services.